The Symposium will be held at the magnificent Palais de la Bourse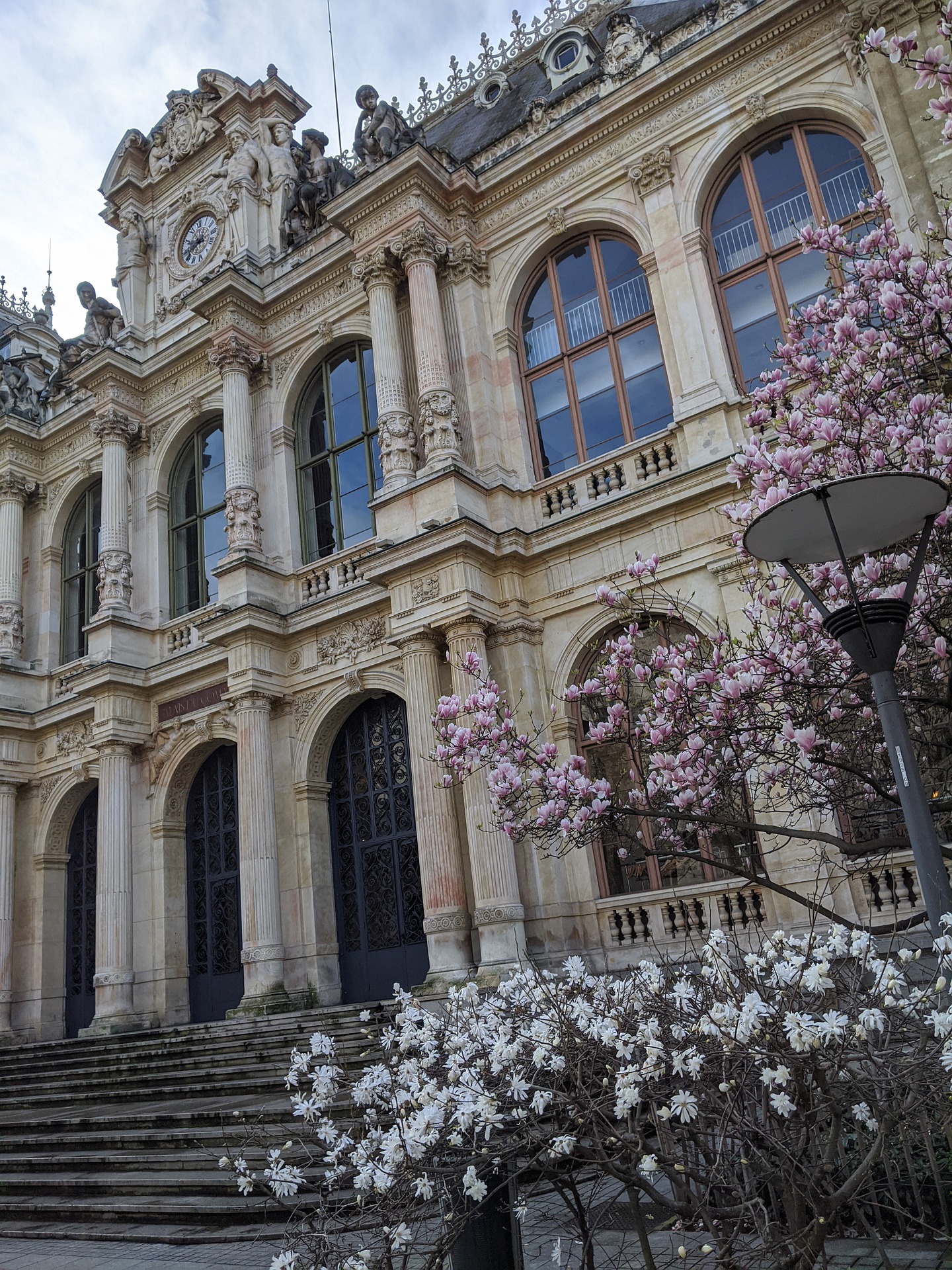 Poster sessions, registration, exhibits and dining will take place in this historic building dating from 1853.
Classified as an historic monument in 1994, the Palais de la Bourse of Lyon hold an exceptional location in the heart of the Presqu'île.
This 3600 m² building, built with 3 levels, is emblematic of the economic history of Lyon, and was designed by the architect René Dardel.
Five richly decorated rooms recount the commercial, industrial, financial and economic traditions of Lyon.
On-Site Registration and Info Desk will be open on Monday, April 17th from 1:00 - 5:00PM
Imposing, grandiose and bordered by the rue de la République, this building was intended to bring together the Chamber of Commerce, the Commercial Court, the Labor Court, the Company of Stockbrokers, those of the silk and Merchandise brokers , a museum of Art and Industry and shops. It's construction began in 1853, and the building was inaugurated by Napoleon III and Empress Eugénie on August 25, 1860.
Unchanged from the start, it was only refurbished from the inside and recently renovated between 2000 and 2004.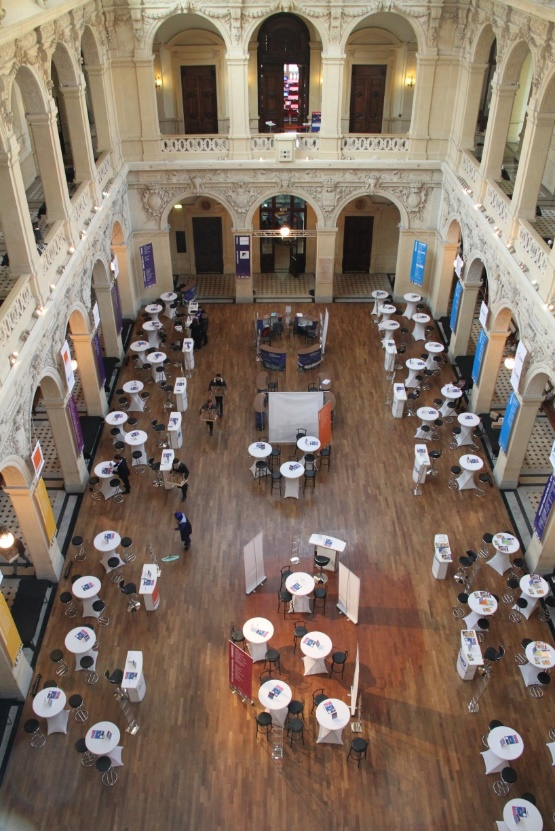 The Corbeille room is the jewel of Lyon's architectural heritage and hosted the Lyon Stock Exchange until 1991. 25 m height from the ground, the ceiling features the impressive allegory of the city of Lyon and its flourishing silk trade.
The prestigious Corbeille room is surrounded by two rows of arcades with imposing glass windows, and decorated in the Second Empire's style.
Upstairs, the rooms Ampère, Tony Garnier and Lumière offer the same Empire style, with sumptuous decors.
Map of the Interior of Palaise de la Bourse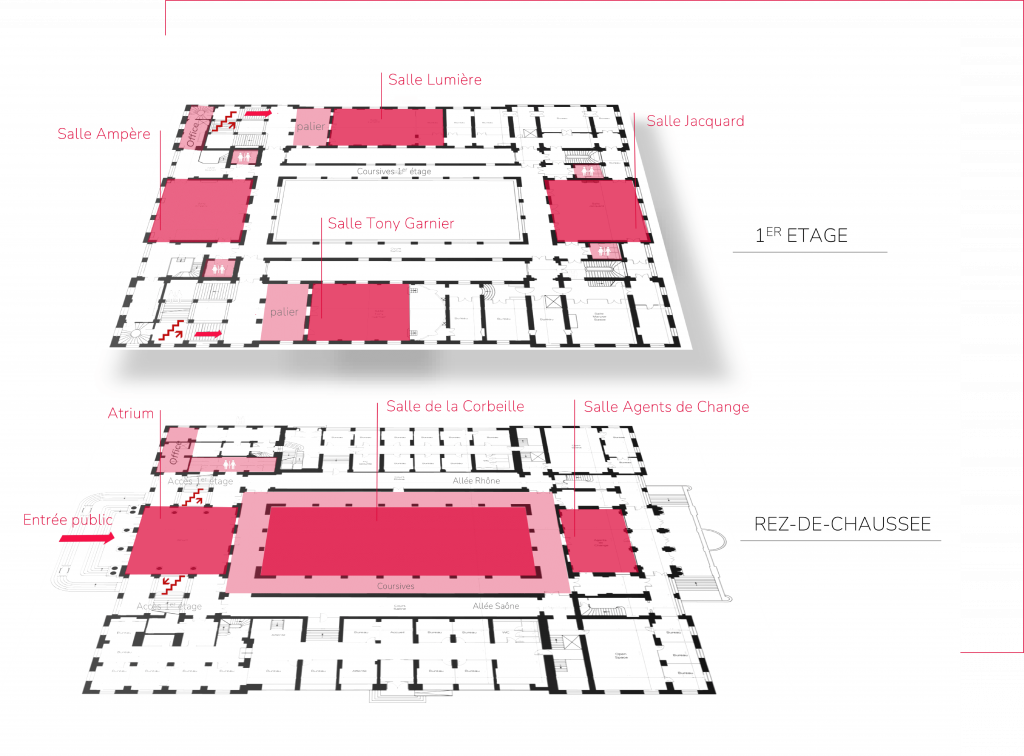 Directions to the Palaise de la Bourse