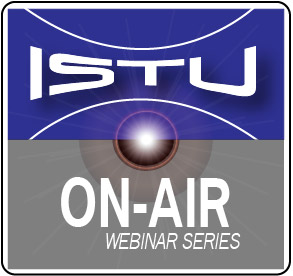 Our December 1, 2022 webinar featured Professor Catharina de Lange Davies from Department of Physics, Norwegian University of Science and Technology, NTNU, presenting:
"Acoustic Cluster Therapy (ACT®) increases blood-brain barrier permeability and enhances accumulation of nanoparticles in brain tissue"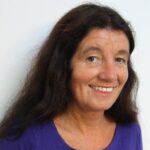 About the Professor
Professor Catharina de Lange Davies was born in Trondheim, Norway, in 1956. She received the M.Sc. degree in biophysics and medical technology from the Norwegian University of Science and Technology, Trondheim, Norway, in 1981 and the Ph.D. degree in biophysics from the University of Oslo, Oslo, Norway, in 1990. She has been an Associated Professor and later Full Professor in biophysics with the Norwegian University of Science and Technology since 1991. She has spent sabbaticals at Harvard Medical School/Massachusetts General Hospital in Boston and Peter MacCallum Cancer Center in Melbourne. Her research interest includes delivery of nanoparticles and drugs to tumors, and understanding the mechanism of drug delivery and how to improve the tumor uptake of therapeutic agents to improve cancer therapy. Specifically, her current research interest is ultrasound-mediated delivery of drugs and nanoparticles to tumors and across the blood-brain barrier.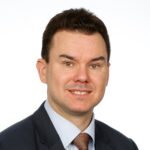 About the Moderator
Professor Constantin Coussios, PhD is the Director of the Institute of Biomedical Engineering and the Statutory Chair of Biomedical Engineering at the University of Oxford. He received the Silver Medal of the Royal Academy of Engineering in 2017 for his contributions to the clinical translation of novel technologies, and was elected a Fellow of the Academy in 2019. He was appointed an Officer of the Most Excellent Order of the British Empire (OBE) as part of the Queen's Jubilee Birthday Honours List for his services to biomedical engineering.
Constantin holds BA, MEng and PhD degrees in engineering from the University of Cambridge. Following post-doctoral appointments in Cincinnati and Boston, he moved to Oxford in 2004 to take up the very first faculty position in biomedical engineering in the University. He founded and leads the Biomedical Ultrasonics, Biotherapy and Biopharmaceuticals Laboratory (BUBBL), a multidisciplinary research and training environment for combinational engineering of biology, chemistry, and medical devices to improve non-invasive therapies and drug delivery under a single roof. The team recently moved into a dedicated 2,000m2 building with state-of-the art facilities for therapeutic ultrasound research, adjacent to the Clinical Focused Ultrasound Unit. Today, BUBBL has grown to include 7 principal investigators and some 50 post-doctoral, doctoral and clinical researchers, working on a wide array of therapeutic ultrasound applications ranging from non-invasive surgery and drug delivery to sonodynamic therapy, immune-modulation, transdermal vaccination and stimulus-responsive tissue engineering.
To date, over 30 patents have been filed by Professor Coussios and colleagues Prof. Eleanor Stride, Robert Carlisle, Robin Cleveland, Michael Gray, Malavika Nair and Dario Carugo in the field of therapeutic ultrasound. These discoveries have been licensed and led to the creation of four spin-out companies to date: OxSonics Therapeutics, focused on cavitation-enhanced oncological drug delivery; OrthoSon Ltd, using ultrasound-mediated fractionation for the minimally invasive replacement of the intervertebral disc; Avrox, specializing in the development of ingestible and injectable oxygen nanobubbles for therapy; and SonoTarg, focused on the application of sonodynamic therapy to pancreatic cancer. The team has also overseen clinical translation of several technologies into move than 5 first-in-human clinical trials, ranging from kidney and liver ablation to targeted drug release or enhanced drug delivery to treat solid tumours.