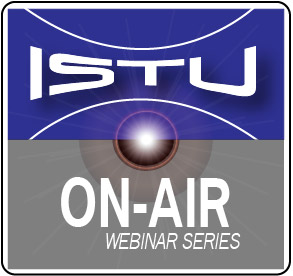 Our February webinar featured Professor Katsuro Tachibana, M.D., Ph.D. from the Fukuoka University School of Medicine, Japan presenting:
"New Generation Nanobubbles: The Smaller the Better?"
About the Professor
Professor Katsuro Tachibana graduated from Kurume University Medical School in 1987 and later obtained his Ph.D. degree at Fukuoka University where he now is Head of the Department of Anatomy. He discovered early in his career the phenomenon of enhanced drug effectivity in the presence of ultrasound. In the interim 25 year period, he has been involved to some degree or other in almost all the major scientific developments in this field. In roughly chronological order starting from: ultrasound accelerated thrombolysis; ultrasound mediated transdermal drug delivery; sonodynamic therapy; sonoporation gene therapy; and the use of microbubbles for cancer therapy. Co-founding EKOS Corporation in Seattle, USA (currently a branch of Boston Scientific) in 1995 lead to the development of the ultrasound emitting EKOS catheter for sonothrombolysis therapy that he originally invented. It now is widely used in the clinical field worldwide for deep vein thrombosis and pulmonary embolism. His recent field of interest is on the use of nano-sized bubbles for drug delivery and its bioeffects to various cancer cells. Nanobubbles can also be used for ultrasound contrast imaging in blood vessels and specific tissues. Commercialization of nanobubbles for theranostic application is currently his top priority. He was awarded the Matsuo Award from the Japanese Society of Ultrasound in Medicine (2012) in which he currently serves as an executive secretary. Recently, he was given from the International Society of Therapeutic Ultrasound (ISTU), the 2017 William and Francis Fry Honorary Fellowship for lifetime outstanding contributions to therapeutic ultrasound. Google Scholar career citation is over 8000.
This session was moderated by Eun-Joo Park from Seoul National University Hospital, Republic of Korea. Dr. Park is currently serving as a research professor in the Department of Radiology and Biomedical Research Institute at Seoul National University Hospital with more than 20 years of experience in the research using therapeutic ultrasound. In particular, she is conducting research in the treatment of pancreatic cancer and the treatment of diseases of the brain and nervous system using Image-guided focused ultrasound. She is supervising the preclinical studies of the CHORUS research team (Leader: Professor Jae Young Lee) of the Department of Radiology at Seoul National University Hospital. Through exchanges with other departments at Seoul National University Hospital, she is promoting therapeutic ultrasound researches on various diseases other than those currently in progress. She has the technology of conducting cell and animal experiments and imaging of several modules, as well as the technology of constructing and evaluating ultrasound transducers. She is also a founding member of the Korean Society for Therapeutic Ultrasound, serving as a Treasurer and then an International Exchange Director.