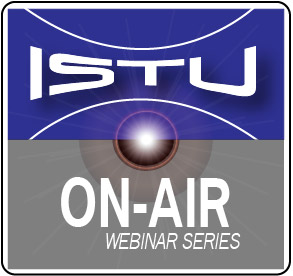 Our January 26, 2023 webinar featured Mathieu Pernot presenting:
"Ultrasound Therapy of the Heart"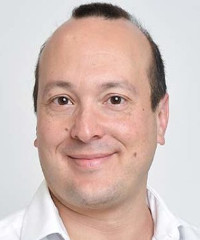 About the Speaker
Mathieu Pernot received an engineering degree from ESPCI, Paris, France, in 2001, and the Ph.D. degree in physics from the Paris 7 University, in 2004. He is currently research director at the French National Institute of Health and Medical Research (INSERM) and the deputy director of Physics for Medicine Paris at the ESPCI, Paris, France. His main research activities focus on the development of wave physics for biomedical imaging and therapy including ultrafast ultrasound imaging in cardiology, neuroscience and therapeutic ultrasound. He has received several awards for his research including the Robert's Prize, the Rotblat Medal and the Ile-de-France innovator prize. In 2012, he received a prestigious award from the European Research Council (ERC starting grant) for his research on ultrafast imaging of the human heart and early diagnosis of heart failure. In 2014, he co-founded Cardiawave, a French startup company to develop the first clinical ultrasound device for non-invasive therapy of aortic calcific valves. In 2017, he co-founded Iconeus to commercialize the first functional ultrasound imaging system for neuroscience. In 2022, he co-founded, eMyoSound to develop the first diagnostic device for non-invasive assessment of myocardial stiffness.
ISTU would like to extend our gratitude to our Industry Partner, Verasonics, for their support of our Webinar Series.

Verasonics designs and markets leading-edge Vantage™ Research Ultrasound Systems for academic and commercial investigators. These real-time, software-based, programmable ultrasound systems are designed to accelerate research. Professionals in more than 35 countries routinely use the unparalleled flexibility of the Vantage platform to advance the art and science of ultrasound through their own research efforts. In addition, every Vantage System can be upgraded to any configuration to protect investments and encompass additional research options.
HIFUPlex Elite platform provides researchers with an array of solutions that allow transducer positioning for 3D planning, therapy delivery, and monitoring in a single system. Compatible with new and existing Vantage systems, the HIFUPlex Elite products provide a complete, turn-key solution for investigators in academic and commercial arenas.
Verasonics also offers the HIFUPlex™ Elite product line, an integrated solution for USgFUS animal research. The