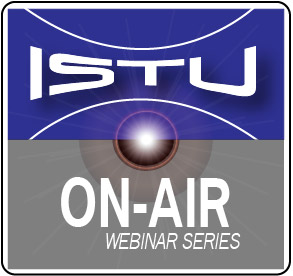 We are excited to introduce ISTU On-Air — a new series of monthly webinars designed to promote knowledge of Therapeutic Ultrasound and increase discussion among the ISTU community. A committee led by Kim Butts Pauly and Cyril Lafon are actively working on the programming for the webinar series.
Our final webinar of 2020 will feature Professor Gail ter Haar from the Institute of Cancer Research, London presenting:
"History of Focused Ultrasound"
This webinar will be held live on December 10, 2020 at the following local times:
8:00 - 9:00 PT (West Coast, USA)
11:00 - 12:00 ET (East Coast, USA)
16:00 - 17:00 (UK)
17:00 - 18:00 (Continental Europe)
23:00 - 24:00 (China)
24:00 - 1:00 (Japan and Korea)
Registration for this event is required. The Webinar Series will be recorded and available to members for later review. Confirmation of your registration and the Zoom Conference Link Info will be emailed to all registered attendees prior to the meeting.
Professor Gail ter Haar is investigating the use of high intensity focused ultrasound (HIFU) to rapidly heat and kill tumors of the liver or kidney. She is the founding President of ISTU. In 2014, her team was recognized by being made a Centre of Excellence for HIFU physics and bone studies by the Focused Ultrasound Foundation.
Professor ter Haar took her first degree in Physics from Oxford University. Following a Masters degree in Medical Physics from Aberdeen University, she studied for her PhD in Physics at Guy's hospital, in London. She also holds a D.Sc. in clinical medicine from Oxford University.
Her research interests have always lain primarily in understanding the way in which medical ultrasound interacts with tissue, especially the physical mechanisms involved in producing bio-effects (primarily heating & acoustic cavitation) with a view to understanding its safety when used in diagnosis, and to harnessing these effects for therapeutic benefit. Most recently her research has concentrated on developing devices and protocols for ultrasound based treatments of cancer.
Professor ter Haar is an honorary member of the British Medical Ultrasound Society (BMUS), honorary fellow of the American Institute for Ultrasound in Medicine, and fellow of both the Acoustical Society of America and the Institute of Physics and Engineering in Medicine (IPEM). She is Deputy Editor of Ultrasound in Medicine and Biology, associate editor of Ultrasonics and on the editorial boards of International Journal of Hyperthermia and Medical Physics.
ISTU would like to extend our gratitude to Imasonic, our Industry Partner, for their support of this Webinar. Visit their website to learn more.

We will be publishing the 2021 schedule for ISTU On-Air Webinars soon!