We are excited to introduce ISTU On-Air — a new series of monthly webinars designed to promote knowledge of Therapeutic Ultrasound and increase discussion among the ISTU community. A committee led by Kim Butts Pauly and Cyril Lafon are actively working on the programming for the webinar series.
Our next webinar will feature Joan Vidal-Jové M.D., Ph.D. presenting:
"The Presence of FUS in Oncology:
Linking Daily Oncology Practice with Basic Research"
Dr. Vidal-Jové is the Head of Focused Ultrasound Ablation Oncology at Barcelona University Hospital and has built his impressive career investigating focused ultrasound to treat more than 200 cases of pancreatic cancer, liver tumors, soft tissue desmoid tumors, and – more recently – lung cancer.
This webinar will be held live on August 27th at the following local times:
8:00 - 9:00 PT (West Coast, USA)
11:00 - 12:00 ET (East Coast, USA)
16:00 - 17:00 (UK)
17:00 - 18:00 (Continental Europe)
23:00 - 24:00 (China)
24:00 - 1:00 (Japan and Korea)
Registration for this event is required. The Webinar Series will be recorded and available to members for later review. Confirmation of your registration and the Zoom Conference Link Info will be emailed to all registered attendees prior to the meeting.
This session will be moderated by Matthew Bucknor, Assistant Professor in the Musculoskeletal Imaging section of the Department of Radiology and Biomedical Imaging at the University of California, San Francisco (UCSF) where he serves as Director of Focused Ultrasound.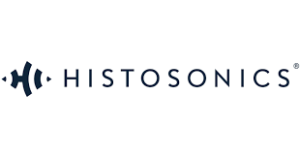 ISTU would like to extend our gratitude to HistoSonics, our Industry Partner, for their support of this Webinar. Visit their website to learn more.
We are excited to announce the schedule for the remaining ISTU-On Air Webinars for 2020:
September 24: Kullervo Hynynen, Ph.D. — Ultrasound Transducer Technology
October 22: Wynn Legon, Ph.D. — Human Applications of Low-Intensity Focused Ultrasound in Neuromodulation
December 10: Gail ter Haar — History of Focused Ultrasound