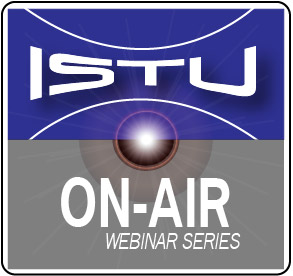 We are excited to continue the ISTU On-Air monthly webinar series in 2021.  These are designed to promote knowledge of Therapeutic Ultrasound and increase discussion among the ISTU community. A committee led by Kim Butts Pauly and Cyril Lafon are actively working on the programming for the webinar series.
Our next webinar of 2021 will be held on Thursday, June 24, 2021 and will feature Young-sun Kim, M.D. from the Uterine Fibroid Integrated Management Center, MINT Intervention Hospital, Seoul, Korea presenting:
"Focused Ultrasound in Gynecology"
This webinar will be held live on June 24, 2021 at the following local times:
8:00 - 9:00 PT (West Coast, USA)
11:00 - 12:00 ET (East Coast, USA)
16:00 - 17:00 (UK)
17:00 - 18:00 (Continental Europe)
23:00 - 24:00 (China)
24:00 - 1:00 (Japan and Korea)
Registration for this event is required. The Webinar Series will be recorded and available to members for later review. Confirmation of your registration and the Zoom Conference Link Info will be emailed to all registered attendees prior to the meeting.
2021 ISTU On-Air Webinar Series Schedule
January 21: From biology to bytes: Predicting the path of ultrasound waves through the human brain - Bradley Treeby
February 25: Bubbles, Targeted, Droplets, Science Behind the Agents - Eleanor Stride, Ph.D.
March 25: Bioeffects of Ultrasound - Tatiana Khokhlova, Ph.D.
April 29: FUS in Neurodegenerative Disorders - Jürgen Götz, Ph.D.
June 24: Focused Ultrasound in Gynecology - Young-sun Kim, M.D.
July 22: Focused Ultrasound in the Brain: Clinical Applications and Technical Challenges in Japan - Toshio Yamaguchi
We want to extend our gratitude to our Industry Partners for their support of our 2021 ISTU On-Air Webinar Series.
Please visit their online exhibit booths to learn more about their products.