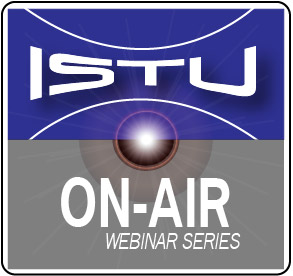 We are excited to continue the ISTU On-Air webinar series in 2023.  These webinars are designed to promote knowledge of Therapeutic Ultrasound and increase discussion among the ISTU community. The Education Committee led by Hong Chen, Ph.D. is actively working on the programming for the webinar series.
Our next session will be dedicated to "Rising Scientists in Therapeutic Ultrasound". This session will provide postdocs and early career scientists (Asst Prof.) a platform to share their work. This session will feature three speakers and their individual lectures with Q & A.
This webinar will be held live on Thursday, October 26, 2023 at the following local times:
8:00 - 9:00 PT (West Coast, USA)
11:00 - 12:00 ET (East Coast, USA)
16:00 - 17:00 (UK)
17:00 - 18:00 (Continental Europe)
23:00 - 24:00 (China)
0:00 - 1:00 (Japan and Korea), Friday, October 27, 2023
Registration for this event is required. The Webinar Series will be recorded and available to members for later review. Confirmation of your registration and the Zoom Conference Link Info will be emailed to all registered attendees prior to the meeting.
About the Speakers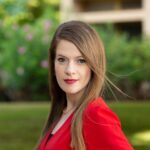 Tali Ilovitsh is an Assistant Professor at the Department of Biomedical Engineering, Tel Aviv University, Israel. She holds a B.Sc., M.Sc., and Ph.D. in electrical engineering from Bar Ilan University, Israel. Between 2016-2019 she was a postdoctoral researcher at Professor Katherine Ferrara lab, initially at University of California Davis, and then at Stanford University School of Medicine, where she was working in the fields of ultrasound therapy and imaging. Dr. Ilovitsh lab is focused on the development of optically-inspired ultrasonic techniques for the establishment of new ultrasound imaging methods. In the field of ultrasound therapy, she investigates the interaction between sound waves and gas-bubbles, as a mechanism for enhanced vascular permeability, which enables safe and transient blood brain barrier opening and drug and gene delivery. Dr. Ilovitsh has received many recognitions for her scientific contributions to the fields of ultrasound and optics, and she is a recent recipient of an ERC starting grant.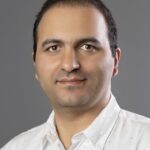 Farshad Moradi Kashkooli is an academic researcher from K.N.Toosi University of Technology. from the From 2015-2021, Farshad conducted his Ph.D. training at the K.N. Toosi University of Technology and the University of Waterloo. To date, he has published over 70 peer-reviewed papers, 3 book chapters, and several conference presentations focused on Biomedical Physics, Biomedical Engineering, and Mechanical Engineering. He has been Guest Editor for three scientific journals and has an Associate Editor role in the journal Technology in Cancer Research & Treatment.
Farshad's research efforts have received noteworthy recognition. In 2018, he was the recipient of the Best Doctoral Researcher award from K.N. Toosi University of Technology among 800 Ph.D. students. In 2023, he was awarded the highly prestigious Banting Postdoctoral Fellowship, becoming the first recipient from Toronto Metropolitan University.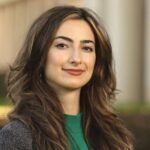 Natasha Sheybani, Ph.D. is an Assistant Professor of Biomedical Engineering and (by courtesy) of Radiology & Medical Imaging and Neurosurgery at the University of Virginia. Her research centers on investigating the use of focused ultrasound for potentiation of cancer immunotherapy in solid tumors of the brain and periphery. She is a recipient of the 2021 NIH Director's Early Independence Award (UVA's first-ever recipient) and has formerly held the NSF Graduate Research Fellowship, the Robert R. Wagner Fellowship, and the NCI Predoctoral-to-Postdoctoral Fellow Transition Award (F99/K00) (UVA's first-ever recipient). Dr. Sheybani completed her Ph.D. in Biomedical Engineering at UVA and her postdoctoral fellowship in Oncology, Biomedical Data Science and Radiology at Stanford School of Medicine. She has been recognized by health news website STAT as a "Wunderkind" and was recently elected to Forbes Magazine's "30 Under 30" List in Science.
About the Moderator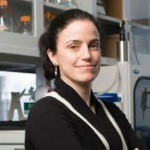 This session will be moderated by ISTU President-Elect Elisa E. Konofagou, PhD from Columbia University.
Elisa Konofagou is the Robert and Margaret Hariri Professor of Biomedical Engineering and Professor Radiology as well as Director of the Ultrasound and Elasticity Imaging Laboratory at Columbia University in New York City. Her main interests are in the development of novel theranostic and therapeutic ultrasound methods for the advancement of therapeutic ultrasound. Her group has been working in the field for more than 18 years with applications in breast and pancreatic cancer ablation monitoring as well as brain therapeutics that involve drug delivery through the blood-brain barrier. Elisa has co-authored over 270 published articles in the aforementioned fields. She is recipient of the CAREER award by the National Science Foundation (NSF), the Nagy award by the National Institutes of Health (NIH), the Technological Achievement Award by the Institute of Electrical and Electronic Engineers (IEEE) Engineering in Medicine and Biology society (EMBS), the Carl Hellmuth Hertz Ultrasonics Award by the IEEE Society in Ultrasonics, Ferroelectrics and Frequency Control (UFFC) gas well as additional recognitions by the American Heart Association, the Acoustical Society of America, the American Institute of Ultrasound in Medicine, the American Association of Physicists in Medicine, the Wallace H. Coulter foundation, the Bodossaki foundation, the Society of Photo-optical Instrumentation Engineers (SPIE) and the Radiological Society of North America (RSNA).
Elisa is an Elected Member of the National Academy of Medicine (US), an Elected Fellow in multiple organizations including the IEEE, the American Institute of Biological and Medical Engineering (AIMBE) and of the Acoustical Society of America (ASA). She is an administrative committee member of the IEEE in Engineering in Medicine and Biology conference (EMBC) and technical committee of IEEE in Ultrasonics, Ferroelectrics and Frequency Control Society (UFFC), the Acoustical Society of America and the American Institute of Ultrasound in Medicine. Prof. Konofagou is also a technical committee member of the Acoustical Society of America, the International Society of Therapeutic Ultrasound, the IEEE Engineering in Medicine and Biology conference (EMBC), the IEEE International Ultrasonics Symposium and the American Association of Physicists in Medicine (AAPM). Elisa serves as Associate Editor in the journals of IEEE-UFFC Transactions, Ultrasonic Imaging and Medical Physics. Elisa also serves as a member of the Greek National Council for Research, Technology and Innovation which directs all scientific research and innovation in Greece and she recently served as President of the Focused Ultrasound Symposium held in Bethesda, Maryland.
Elisa has also spun off a company (Delsona) based on her blood-barrier work with MRI-free FUS. Her clinical team has completed two clinical trials for drug-free BBB opening in Alzheimer's patients and BBB opening in pediatric cancer patients with a drug and four are in the works for Alzheimer;s, brain tumors, Parkinson's and neural circuitry mapping. She also leads a clinical study in breast cancer ablation as a non-surgical alternative in benign cancer and as neo-adjuvant in non-metastatic malignant tumors.
2023 Webinar Schedule - Save the Dates!
January 26: "Ultrasound Therapy of the Heart" featuring Mathieu Pernot
February 23: "Immune Therapy and Therapeutic Ultrasound - A Rising Scientists in Therapeutic Ultrasound" Special Session featuring Alissa Hendricks-Wenger, Wen Jiang M.D., Ph.D., and Petros Mouratidis
March 16: "Histotripsy Cancer Treatment: The Road from Bench to Bedside" featuring Zhen Xu
May 18: "BBB opening for immunodulation as well as drug and gene delivery - preclinical evaluation and clinical feasibility studies" featuring Elisa E. Konofagou
June 15: "Ablation: HIFU for Prostate Cancer" featuring Sébastien Crouzet, M.D., Ph.D.
October 26: "A Rising Scientists in Therapeutic Ultrasound" Special Session
November 30: "SDT" featuring Shin-Ichiro Umemura