The International Society for Therapeutic Ultrasound (ISTU) is a non-profit organization founded in 2001 to increase and diffuse knowledge of therapeutic ultrasound to the scientific and medical community, and to facilitate the translation of therapeutic ultrasound techniques into the clinical area for the benefit of patients worldwide.
Join scientists, engineers, clinicians and industry from around the world as we come together in Barcelona, Spain for the first joint meeting between the International Society for Therapeutic Ultrasound (ISTU) and the European Focused Ultrasound Charitable Society (EUFUS).
• Attend sessions covering topics ranging from Immunotherapy to Thermal Ablation, Modeling and Physics, and much more.
• Exchange ideas, collaborate, and envision novel applications of therapeutic ultrasound.
• Enjoy Barcelona's world-renowned art and architecture, and explore the beauty of the cosmopolitan capital of Spain's Catalonia region right on the Mediterranean Sea.
The Scientific Committee is currently reviewing the late-breaking poster only abstracts that were submitted by the deadline of April 15, 2019. Notification of acceptance or rejection will be made by early-May.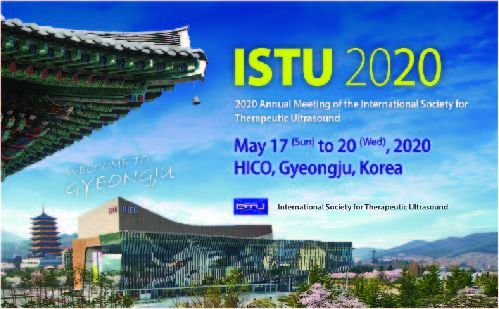 Save the dates now for the 20th Annual International Symposium for Therapeutic Ultrasound!