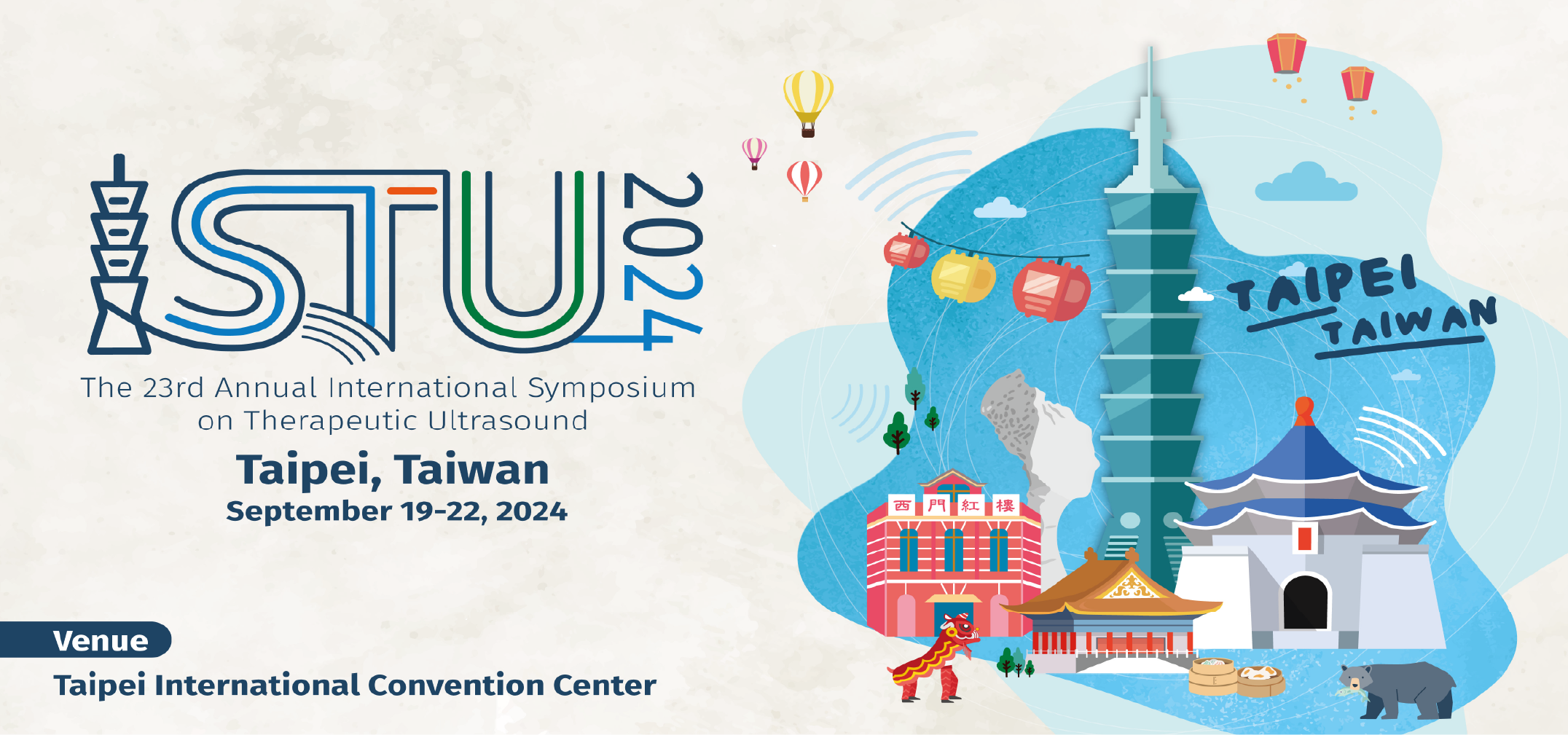 Save the Dates!  ISTU 2024 will take place in Taipei, Taiwan from September 19-22, 2024.
We were thrilled to gather with scientists, engineers, clinicians and industry from around the world as we came together in Lyon, France for the second joint meeting of the International Society for Therapeutic Ultrasound (ISTU) and the European Focused Ultrasound Charitable Society (EUFUS).
The 22nd Annual International Symposium on Therapeutic Ultrasound was held at the Palais de la Bourse, a listed historical monument right in the heart of Lyon, from 17th April to 20th April 2023.
The hybrid meeting offered both virtual and in-person attendance for local participants and many from around the world that will attend in person. We welcomed over 500 researchers and industry professionals from all over the world!
The Symposium featured 260 abstracts, 50 late-breaking research updates, and 193 posters.
All presentations and select session recordings are available on the meeting website until October 21, 2023.
Learn what's new with ISTU!  Download the latest Newsletter to hear an update from our President, Dr. Cyril Lafon.
We are excited to continue ISTU On-Air - our virtual webinar series designed to promote knowledge of Therapeutic Ultrasound and increase discussion among the ISTU community.
The International Society for Therapeutic Ultrasound (ISTU) is a non-profit organization founded in 2001 to increase and diffuse knowledge of therapeutic ultrasound to the scientific and medical community, and to facilitate the translation of therapeutic ultrasound techniques into the clinical area for the benefit of patients worldwide.