The International Society for Therapeutic Ultrasound (ISTU) is a non-profit organization founded in 2001 to increase and diffuse knowledge of therapeutic ultrasound to the scientific and medical community, and to facilitate the translation of therapeutic ultrasound techniques into the clinical area for the benefit of patients worldwide.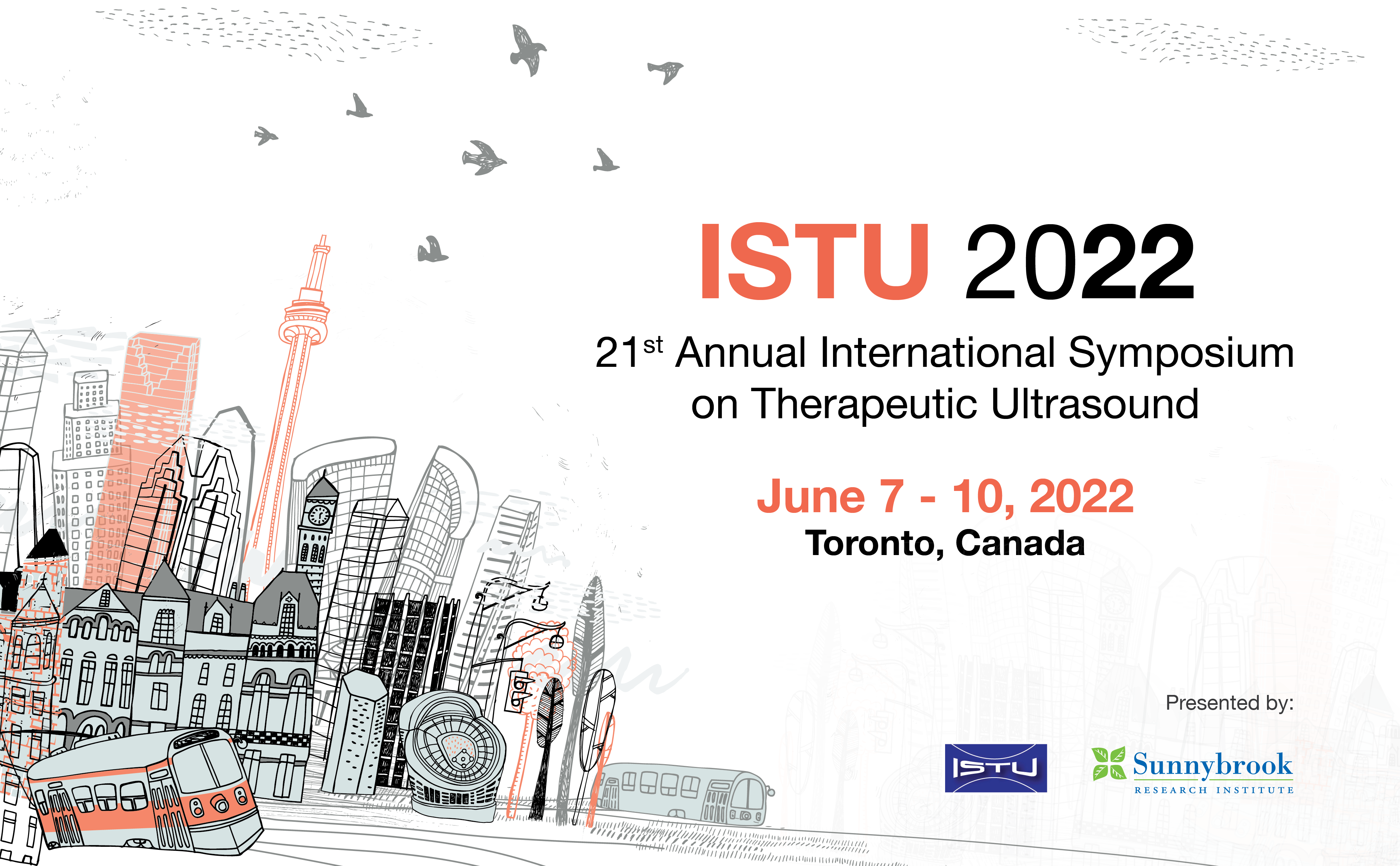 ISTU 2022 will be held on June 7 - 10, 2022.
We are looking forward to welcoming you in person to ISTU 2022 in Toronto, Canada on June 7 - 10, 2022 at the University of Toronto!
This year's Symposium will be a hybrid meeting ~ offering both in-person, as well as a virtual attendance option.
Summary of Key Timelines
May 1, 2022:                 Late-Breaking Abstracts Acceptance Notice
Learn what's new with ISTU!  Download the latest Newsletter to hear an update from our President, Dr. Cyril Lafon.
We are excited to continue ISTU On-Air - our virtual webinar series designed to promote knowledge of Therapeutic Ultrasound and increase discussion among the ISTU community.