The International Society for Therapeutic Ultrasound (ISTU) is a non-profit organization founded in 2001 to increase and diffuse knowledge of therapeutic ultrasound to the scientific and medical community, and to facilitate the translation of therapeutic ultrasound techniques into the clinical area for the benefit of patients worldwide.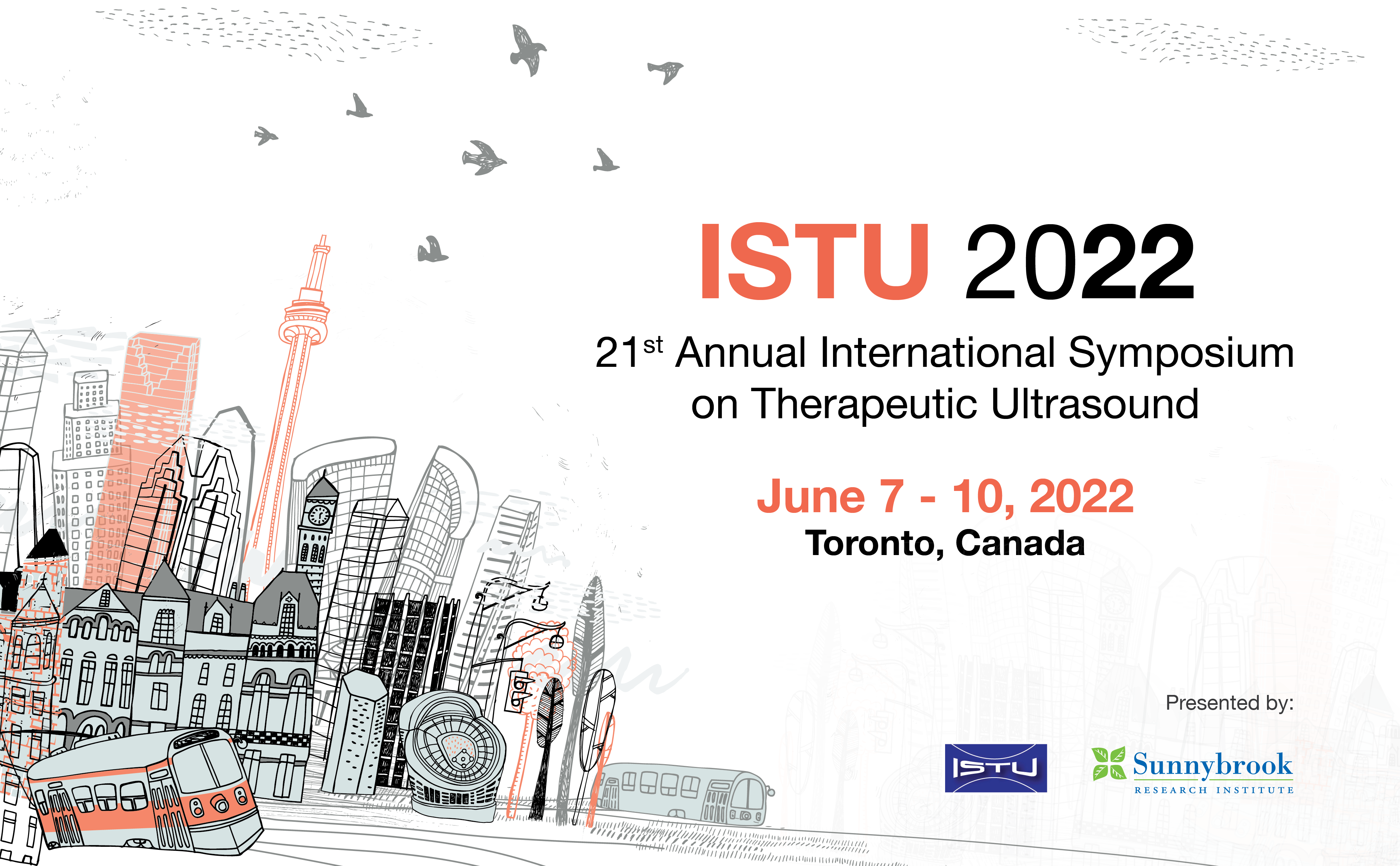 ISTU 2022 was held on June 7 - 10, 2022.
This year's Symposium offered both virtual and in person attendance for over 500 attendees ~ the most highly attended meeting in our history!
If you attended the symposium, you have access to all the meeting content and videos of the sessions until December 7, 2022 via the Virtual Platform.

This year's annual symposium featured a wide range of scientific talks and programs that allowed participants to take home with them something truly valuable and interesting. Renowned experts in the field of therapeutic ultrasound gave talks on the issues and challenges currently facing both scientific and clinical applications.
Did you miss it? You can still register for the meeting to access all the meeting content and videos of the sessions via the Virtual Platform.  Register Now!
Learn what's new with ISTU!  Download the latest Newsletter to hear an update from our President, Dr. Cyril Lafon.
We are excited to continue ISTU On-Air - our virtual webinar series designed to promote knowledge of Therapeutic Ultrasound and increase discussion among the ISTU community.