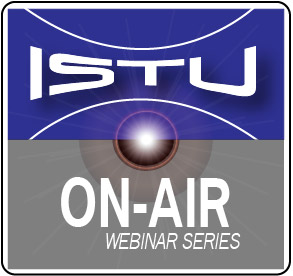 Our October 28, 2021 webinar featured Professor Vera A. Khokhlova presenting:
"Nonlinear HIFU: Modeling, Sources, and Bioeffects"
Vera A. Khokhlova received the M.S. degree in physics, and the Ph.D. and D.Sc. degrees in acoustics from Moscow State University (MSU), Moscow, Russia, in 1986, 1991, and 2012, respectively. After graduation from the Ph.D. program, she was appointed by MSU where she is currently an Associate Professor with the Department of Acoustics of the Physics Faculty. Since 1995, she has been with the Center for Industrial and Medical Ultrasound of the Applied Physics Laboratory, University of Washington, Seattle, WA, USA. Her fields of expertise include ultrasound-induced mechanical and thermal bioeffects in tissue, shock wave focusing, and numerical modeling of nonlinear acoustic wave propagation in inhomogeneous media. Dr. Khokhlova has served as a member of the Executive Council of the Acoustical Society of America from 2012 to 2015 and as s member of the Board of the International Society for Therapeutic Ultrasound (2004 - 2008 and 2011 – 2014). She also has served as a member of the Physical Ultrasound Division of the Scientific Council on Acoustics of the Russian Academy of Sciences since 2009 and an Associate Editor of the IEEE UFFC since 2013, co-organized international conferences and schools on therapeutic ultrasound. Her major research interests are to better understand fundamental nonlinear wave phenomena and to use them in developing new ultrasound medical technologies. She has been leading a team at the University of Washington and MSU working on projects aimed to use nonlinear waves for improving High Intensity Focused Ultrasound (HIFU) therapy, to develop simulation and measurement tools for characterization of HIFU devices, understand bioeffects, facilitate regulatory oversight, and enhance safety and efficacy of HIFU treatment. While working on these projects, a novel method of "boiling histotripsy" (BH) to mechanically ablate tissue using pulsed HIFU was discovered. This technology has gained momentum and already is being explored for various clinical applications including focal therapy of prostate and tumor treatments in kidney.
This session was moderated by Keith A. Wear, Research Physicist at the Food and Drug Administration. Keith A. Wear received his B.A. in Applied Physics from the University of California at San Diego. He received his M.S. and Ph.D. in Applied Physics with a Ph.D. minor in Electrical Engineering from Stanford University. He is a Research Physicist at the US Food and Drug Administration. He is an Associate Editor in Chief of IEEE Transactions on Ultrasonics, Ferroelectrics, and Frequency Control. He is an Associate Editor of the Journal of the Acoustical Society of America, IEEE Transactions on UFFC, and Ultrasonic Imaging. He was elected to serve as Chair for the Technical Standards Committee and as Chair for the Bioeffects Committee of the American Institute of Ultrasound in Medicine. He was the Technical Program Chair of the 2008 IEEE International Ultrasonics Symposium in Beijing, China. He was the General Program Chair of the 2017 IEEE International Ultrasonics Symposium in Washington, D. C. He received the 2019 AIUM Joseph H. Holmes Basic Science Pioneer Award. He is Chair of the American Association of Physicists in Medicine Task Group 333 on MRI-guided Focused Ultrasound Quality Assurance. He is a Fellow of the Acoustical Society of America, the American Institute for Medical and Biological Engineering, and the AIUM.
We want to extend our gratitude to our Industry Partner for this webinar. Please visit their online exhibit booth to learn more about their products.