The ISTU Student Board helps plan and lead student activities and guide student participation in the Annual Symposium meeting. The Student Board will also plan unique opportunities for student engagement between the Annual Symposia.
The Student Board consists of PHD students from each of the geographic areas (North America, Asia, and Europe) that come together as a leadership group, under the guidance the Student Membership and Awards Committee.
Members of the Student Board are nominated and selected by members of the Student Membership and Awards Committee, and will serve for a period of 2 years.
Diana Andrés
Diana Andrés is a PhD student at the Ultrasound Medical and Industrial Laboratory (UMIL) in the Institute of Instrumentation for Molecular Imaging (I3M), part of the Polytechnic University of Valencia (Spain). She obtained her Degree in Physics in 2018 and her MSc in Medical Physics in 2020 from the University of Valencia. Since then, she is doing her PhD on the creation of acoustic holograms and the development of new acoustic metamaterials for therapeutic ultrasound applications thanks to a grant of the Spanish Ministry of Science and Universities. Her main objective is the development of holographic lenses for low-cost, safe and accurate transcranial therapy.
Sophie Cambronero
Sophie Cambronero was born in France in 1994. She received her M.Sc degree in biomedical engineering and medical imaging and therapy from the engineering school PHELMA (Grenoble, France) in 2018. She started her PhD in 2019 at the LabTAU in Lyon France. Since then she's been working on the development of new treatment strategies to treat non-invasively hepatic tumors with a toroidal HIFU probe and on the development of a new toroidal HIFU probe.
Delaney G. Fisher
Delaney G. Fisher, is a fourth-year PhD Candidate and member of the Price Lab in the Department of Biomedical Engineering at the University of Virginia (UVA). Her graduate research centers on developing FUS platforms for drug and gene delivery as well as sonodynamic therapy for a genetic hemorrhagic disease known as cerebral cavernous malformation. She is a recipient of the UVA Dean's Scholar Fellowship, the Robert R. Wagner Fellowship, and the American Heart Association Predoctoral Fellowship in addition to being a trainee of the NIH T32 Cardiovascular Research Training Program at UVA. Delaney received her BS in chemical and biomolecular engineering from the University of Tennessee.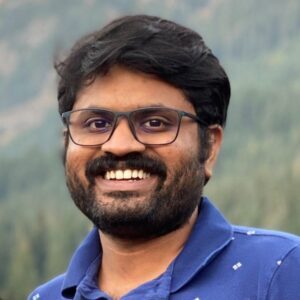 Yashwanth Nanda Kumar
Yashwanth Nanda Kumar received his B.E in Biomedical Engineering from Anna University, Chennai in 2012 and an MS in Biomedical Engineering (Thesis) from Arizona State University, Tempe in 2015. Following this, he worked as a Biomedical Engineer in the Advanced R&D group at Ulthera., Inc, Merz North America, Mesa, Arizona, developing the next generation HIFU based facelift device. He is currently pursuing a PhD in Mechanical Engineering at the University of Washington, Seattle, working at the Center for Industrial and Medical Ultrasound, Applied Physics Laboratory, on optimizing treatment paradigms for effectively ablating Benign Prostate Hyperplasia. His research interests are in Therapeutic Focused Ultrasound, Histotripsy, Cavitation Bubble Dynamics, Ultrasonic Bioeffects, Tissue Mimicking Materials, Transducer Design and Development, GPU based scientific computing and Medical Device Development. He also currently serves as the Student Representative for the Ultrasonics division of IEEE UFFC society worldwide.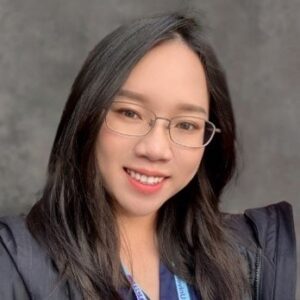 Suzi Liang
Suzi Liang is a PhD student in Department of Medical Physics and Biomedical Engineering at University College London. I have had an interest in medical imaging, especially ultrasound since my Bachelor's degree. This interest drove me continue my studies and choose medical ultrasound transducer design and fabrication as my research interest in my Master's degree. While applying the use of hand-made transducers to various biomedical applications, such as Intravascular Ultrasound Imaging (IVUS), and Acoustic Droplet Ejection (ADE), I was curious about the wavefield propagation. That curiosity motivated me towards further PhD study. I am doing the research in Biomedical Ultrasound Group from University College London (UCL) to investigate the acoustic properties of the frozen materials, which aims to develop the new medical application of ultrasound. Very happy to become one of the ISTU student board members, and hopefully more students' activity will be held soon.
David Martin
David Martin graduated from McMaster University's Integrated Science program in 2018. Since 2019, he has been a PhD candidate studying under Dr. Meaghan O'Reilly at Sunnybrook Research Institute in Toronto, Canada. David's current research interests include therapeutic applications of ultrasound in the human spine and simulation-based treatment planning.
Tae Young Park
Tae Young Park received the B.S. degrees in biomedical engineering from Sangji University, in 2016, and the M.S. degree in biomedical engineering from KIST School, University of Science and Technology (UST), in 2019. He is now a Ph.D. student in the Division of Bio-Medical Science and Technology, KIST School, University of Science and Technology (UST), Seoul, South Korea. And he is conducting research at Bionics Research Center, Biomedical Research Division, Korea Institute of Science and Technology (KIST). His scientific interests include focused ultrasound, image-guided therapy, and acoustic simulation.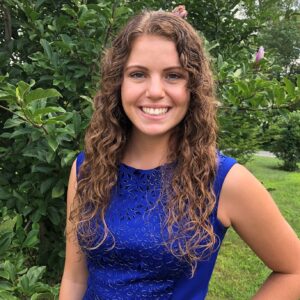 Lauren Ruger
Lauren Ruger is a Ph.D. student in Biomedical Engineering and Mechanics at Virginia Polytechnic Institute and State University. Her research interests include noninvasive, nonthermal high intensity-focused ultrasound ablation (HIFU, histotripsy) of cancerous tumors in preclinical models, veterinary patients, and humans, and low-intensity focused ultrasound neuromodulation (depression) and vascular stimulation (stroke). Prior to beginning her doctoral studies at Virginia Tech, Lauren Ruger received the B.S. degree in biomedical engineering from The Ohio State University in 2019 with a minor in neuroscience.
Renjie Song
Renjie Song is a Ph.D. student from Institute of Acoustic, Nanjing University. His research interests are therapeutic ultrasound with mechanisms and bioeffects related to ultrasound-induced cavitation activity, real-time cavitation detection and lung ultrasound processing based on RF signal. He is the chairman of the Student Union of the school of physics in NJU. In 2022, he will work in Suzhou Institute of Biomedical Engineering and Technology Chinese Academy of Sciences for ultrasonic medical device R&D.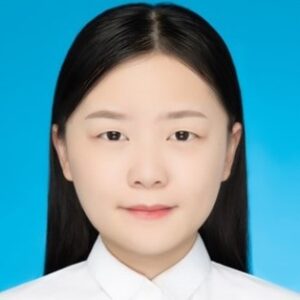 Qi Zhang
In my past 3 years of PhD at Nanjing University, I have researched in biological effect of cell and tissue of ultrasound, published 2 peer-reviewed papers and applied for 2 C.N. patents about tumor cell suppression and thrombolysis. I am interested in interacting with associates from other regions and countries to learn about up-to-date research advances as well as diverse research experiences.
Meet the Faculty Advisors
Under the leadership of our Faculty Advisors, Rich Price, Natasha Sheybani, and Eli Vlaisavljevich, the ISTU Board was formed in 2022 to further the engagement of students in ISTU.
Richard J. Price, Ph.D.
Dr. Price is Professor of Biomedical Engineering and Radiology & Medical Imaging at the University of Virginia. He is also Research Director of the UVa Focused Ultrasound Center. Much of his research centers on the use of microbubble activation with focused ultrasound to open the blood-brain barrier for effective nanoparticle delivery, with recent studies aimed at treating brain tumors and reversing neurodegeneration in Parkinson's Disease. Dr. Price is also studying how focused ultrasound can synergize with various immunotherapeutic approaches, with investigations in this area supporting clinical trials for multiple cancer indications at the University of Virginia.
Natasha D. Sheybani, Ph.D.
Dr. Sheybani is an Assistant Professor of Biomedical Engineering and (by courtesy) of Radiology & Medical Imaging and Neurosurgery at the University of Virginia. Dr. Sheybani leads a translational research program centered on advancing focused ultrasound into the era of precision immuno-oncology for solid tumors of the brain and periphery. Her research interests include immunotherapy delivery, immuno-modulation, liquid biopsy, molecular imaging and imaging informatics. The Sheybani laboratory interfaces closely with multiple ongoing clinical trials at UVA that are evaluating combinatorial focused ultrasound and immunotherapy in metastatic breast cancer and other solid tumor settings.
Eli Vlaisavljevich, Ph.D.
Dr. Eli Vlaisavljevich is an Assistant Professor of Biomedical Engineering and Mechanics at Virginia Polytechnic Institute and State University. His research interests include focused ultrasound, non-invasive tissue ablation (HIFU, histotripsy), cavitation physics, nanoparticle-mediated histotripsy (NMH), biomaterials, tissue regeneration, cancer, non-invasive neuromodulation, and clinical translation. Prior to joining Virginia Tech, Dr. Vlaisavljevich conducted his graduate degrees in the Histotripsy Lab at the University of Michigan (2010-2015) and then spent two years working at HistoSonics (2015-2017) on the development of histotripsy for the treatment of liver cancer.