Board of Directors
Members of the Board are elected by ISTU members at each annual Symposium meeting for a period of 3 years.
Meet the Board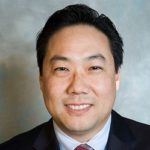 President
Joo Ha Hwang, M.D., PhD.
Professor of Medicine
Division of Gastroenterology and Hepatology
Stanford University
Dr. Hwang specializes in early detection of gastrointestinal malignancies including esophageal cancer, gastric (stomach) cancer, pancreatic cancer, bile duct cancer and colon cancer. In addition to his clinical activities, Dr. Hwang is interested in medical device innovation. Dr. Hwang actively participates in research related to treatment of pancreatic cancer with focused ultrasound. He currently has NIH funding to investigate the use of focused ultrasound for enhancing drug delivery to pancreatic tumors. He is the current president of the International Society for Therapeutic Ultrasound (ISTU).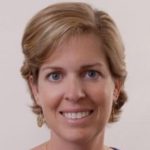 Secretary General
Dr. Butts Pauly is a Professor at Stanford University in the Department of Radiology, with courtesy appointments in the Departments of Bioengineering and Electrical Engineering. She is Director of the Radiological Sciences Laboratory, a division within the Department of Radiology, and Director of the Focused Ultrasound Laboratory. Her work is in MRI-guided focused ultrasound for the treatment of cancer, non-cancer neurological disorders, and neuromodulation.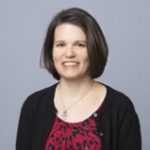 Treasurer
Dr. Payne is a mechanical engineer with expertise in thermal therapies; specifically magnetic resonance guided focused ultrasound. Her research contributes to the translation and dissemination of this exciting technology through the development of new hardware, advanced treatment planning and monitoring and assessment techniques. During the past 10 years, Dr. Payne has led the team that designed a breast-specific MRgFUS system that is currently in clinical trials in Europe for treating breast cancer. She has additional expertise in mechanical design, MR imaging, temperature measurement, acoustic radiation force imaging and acoustic modeling.
Board Members: Term through 2020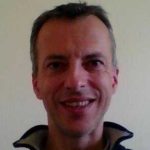 Olivier LeBaron
Olivier Le Baron joined IMASONIC team in 1997 as Sales Engineer responsible for the commercial follow-up and development for Industrial (Non Destructive Testing and Measurement) and Medical applications (Diagnosis and Therapy) of ultrasound transducers. He is now more specifically involved in the medical part of IMASONIC portfolio, especially for Therapeutic applications. Olivier holds a diploma from Polytech Lille a Graduate School of Engineering in France with a specialty from the department of Measurement Systems and Applied Business.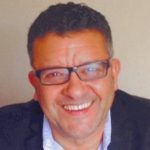 Ayache Bouakaz, Ph.D.
Ayache Bouakaz graduated received the MS degree in acoustics in 1992 and the Ph.D. degree in 1996 from the Department of Electrical Engineering at the Institut National des Sciences Appliquées de Lyon (INSA Lyon), France. In 1998, he joined the Department of Bioengineering at the Pennsylvania State University in State College, PA, USA as a postdoc for 2 years. From December 1999 to November 2004, he has been employed as an associate professor at the Erasmus University Medical Center, Rotterdam, The Netherlands. His research focused on imaging, ultrasound contrast agents and transducer design. Since 2009 he holds a permanent position as a director of research, he is the head of the Ultrasound and Imaging laboratory and is the deputy director of the iBrain institute. His research focuses on imaging and therapeutic applications of ultrasound. He was the general chair of the 2016 international conference IEEE IUS and he is the vice president of IEEE UFFC in charge of symposia.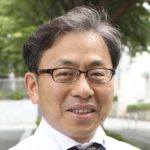 Yoshihiro Muragaki, M.D., Ph.D.
Dr. Muragaki is a Professor of Faculty of Advanced Techno-Surgery (FATS), Tokyo Women's Medical University. His clinical specialties are neurosurgery, neuro-oncology, and general oncology. His research interests are the development of HIFU devices and clinical application of sonodynamic therapy (SDT) using HIFU and a drug delivery system for refractory cancers including pancreatic cancer, and bone tumors. He finished first-in-human phase I trial for refractory cancers using sono-sensitive nanomachine and HIFU and plan to further clinical trial.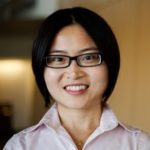 Zhen Xu, Ph.D
Dr. Xu's research focuses on developing new ultrasound technique for treatment of cancer, cardiovascular diseases, and neurological diseases. She and her colleagues have developed histotripsy, an ultrasound ablation technique via controlled cavitation. Histotripsy is the first image-guided ablation technique that is non-invasive, non-ionizing, and non-thermal. Dr. Xu's work spans from basic science, device development, preclinical investigations, to clinical translation of histotripsy.
Board Members: Term through 2021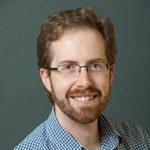 Matthew Eames, Ph.D
Dr. Eames, joined the Focused Ultrasound Foundation in December 2009. As the Director of Extramural Research, Dr. Eames manages the Foundation's External Awards Program – an investigator-initiated and peer-reviewed research funding track – and provides support to the Foundation's technical, preclinical, and clinical trial Internal Awards Programs. His research experience in ultrasound physics and transducer design and evaluation allows him to form collaborative relationships with members of the ultrasound industry and research communities who share a common interest in advancing the Foundation's research programs. Dr. Eames earned his Bachelor's Degree from Vanderbilt University and his PhD from the University of Virginia, both in Biomedical Engineering.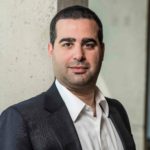 Nir Lipsman M.D., Ph.D, FRCSC
Dr. Lipsman is a neurosurgeon and scientist at Sunnybrook Health Sciences Centre and an Assistant Professor of Surgery at the University of Toronto. He completed his undergraduate degree at the University of Toronto followed by a medical degree at Queen's University, and a neurosurgical residency at the University of Toronto. During his residency, Dr. Lipsman completed his PhD investigating novel neuromodulation strategies in patients with treatment-resistant psychiatric and neurologic conditions. He is currently the Director of Sunnybrook's Harquail Center for Neuromodulation, and the Clinical Director of Sunnybrook's Focused Ultrasound Centre of Excellence.
Dr. Lipsman has helped develop several clinical trials of MR-guided focused ultrasound (FUS) in novel indications, including among the world's first experience of FUS in essential tremor, obsessive-compulsive disorder, major depression and chronic pain, as well as the first randomized control trial of FUS in tremor. He has led the world's first application of FUS-mediated blood brain barrier (BBB) opening in Alzheimer's Disease, and helped develop the first applications in primary and secondary brain tumors and ALS. He has published over 90 peer-reviewed papers and book chapters, including in The Lancet, Lancet Neurology, Nature Communications, New England Journal of Medicine, and Neuron.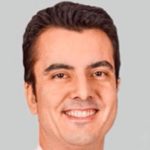 David Melodelima, Ph.D.
Dr. Melodelima was awarded a PhD degree in Biomedical Engineering in 2004 from the Lyon 1 university for his work in the treatment of esophageal cancers using an intraluminal MR-guided High Intensity Focused Ultrasound (HIFU) device. He then carried out postdoctoral work in radiation force ultrasound elastography at Royal Marsden NHS Trust, Institute for Cancer Research, Sutton, UK. Dr. Melodelima was recruited by the French institute of Health and medical research (INSERM) in 2005 as a research scientist. He is now a Research Director in the LabTAU (Laboratory of Therapeutic Applications of Ultrasound of INSERM) and head of the team "High Energy Ultrasound". He has a teaching activity in the University Claude Bernard of Lyon and school of engineer Phelma Grenoble. His research covers the entire range of investigation from the bench to the bedside. His main interests deals with therapeutic applications of ultrasound as well as drug delivery using low intensity ultrasound and new method of ultrasound elastography for guiding HIFU treatments.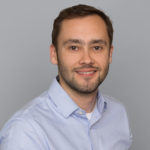 Robert Staruch, Ph.D.
Dr. Staruch is a Senior Clinical Scientist at Profound Medical in Toronto, Canada. He has contributed to the technical and clinical development of several applications of MRI-guided ultrasound thermal therapy, including transurethral ultrasound ablation of the prostate, MR-HIFU mild hyperthermia, and hyperthermia-mediated drug delivery.
Board Members: Term through 2022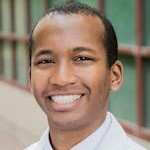 Matthew Bucknor, M.D. – Clinical Board Member
Dr. Matthew Bucknor is an Assistant Professor in the Musculoskeletal Imaging section of the Department of Radiology and Biomedical Imaging at the University of California, San Francisco (UCSF) where he serves as Director of Focused Ultrasound. At UCSF he has used focused ultrasound technology to perform more than 50 procedures, which combined with his prior work at Stanford in collaboration with Dr. Pejman Ghanouni, makes him one of the most experienced physicians in the country treating musculoskeletal diseases using focused ultrasound. Dr. Bucknor's research program involves both basic and translational studies aimed at better understanding the impact of technical parameters of focused ultrasound, as well as clinical studies evaluating its use for new indications. He currently oversees three active focused ultrasound clinical trials at UCSF for treatment of patients with bone metastases, osteoid osteomas, and soft tissue sarcomas. He is particularly interested in developing focused ultrasound techniques to augment clinical response of cancer treatments such as immunotherapy.
Erik Dumont, Ph. D. – Industry Board Member
Erik Dumont is the founder and CEO/CTO of Image Guided Therapy, a small company based in Bordeaux, France, which develops HIFU systems for pre-clinical research and for therapeutic use. His research interests are in HIFU therapy control and guidance including temperature and cavitation monitoring, and HIFU metrology and quality insurance.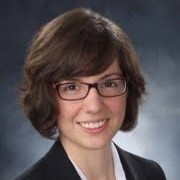 Meaghan O'Reilly, Ph.D. – At Large Board Member
Dr. O'Reilly is a Scientist in Physical Sciences at Sunnybrook Research Institute in Toronto, and an Assistant Professor of Medical Biophysics at the University of Toronto. Her research interests include delivery, monitoring and control of bubble-mediated therapies in the CNS, with a recent focus on targeted drug delivery to the spinal cord, and the development of devices and methods for transvertebral focusing at clinical scale.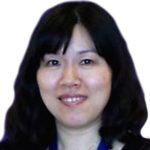 Juan Tu, Ph. D. – At Large Board Member
Juan Tu is a professor and the director in the Department of Acoustics at Nanjing University. Her research interests are primarily in the field of medical ultrasound, bubble dynamics, ultrasound contrast agents, ultrasound-mediated gene/drug delivery, and the mechanisms and bioeffects related to ultrasound-induced cavitation activity.

Alfred C. H. Yu, Ph.D. – Academic Board Member
Dr. Yu is a Professor of Biomedical Engineering at the University of Waterloo, Canada and the Director of Laboratory on Innovative Technology in Medical Ultrasound (LITMUS). His research interests include therapeutic ultrasound biophysics and sonoporation-mediated drug delivery. Dr. Yu's scientific research is recognized by various prestigious prizes, including the Frederic Lizzi Award from ISTU, the IEEE Ultrasonics Early Career Investigator Award, and the Ontario Early Career Researcher Award. He is a dedicated contributor to the ultrasonics community. Between 2013-2016, he was a member of the standing program committee for ISTU's annual symposium, and he was the basic science track organizer of ISTU's inaugural Education Day event in 2014. He is currently an Associate Editor of IEEE Transactions on Ultrasonics, Ferroelectrics & Frequency Control, an Editorial Board Member of Ultrasound in Medicine and Biology, and the Medical Ultrasound Group Chair of IEEE Ultrasonics Symposium.
Ex Officio
Jean-François Aubry, Past President
Jae-Young Lee, Co-Organizer, ISTU 2020
Joan Vidal-Jové, M.D., Ph.D., Organizer, ISTU 2019
Chrit Moonen, Organizer, ISTU 2015
Kim Butts-Pauly, Organizer, ISTU 2014
Guofeng Shen, Organizer, ISTU 2013
Stephen Meairs, Organizer, ISTU 2012
Elisa Konofagou, Co-Organizer, ISTU 2011
Robert Muratore, Co-Organizer, ISTU 2011
ISTU Executive Director
Shelly Reid
Learn More
We love to hear from our members.  We're also looking for existing members that may wish to be more involved with ISTU, and learn about open positions that may be available on our Board of Directors in the next term.
Please send any questions, suggestions or comments to our board members via an email to admin@istu.org.