Get Involved
We would love to hear from you!  We're always looking for existing members that may wish to be more involved with ISTU, and want to serve on our committees working with our board members to help guide on our key initiatives. Also, please let us know if you are interested in open positions that may be available on our Board of Directors in the next term.
Please send any questions, suggestions or comments to our board members via an email to [email protected].
Meet the Board
Members of the Board are elected by ISTU members at each annual Symposium meeting for a period of 3 years.

President, Term Through ISTU 2024
Cyril Lafon, Ph.D.
Research Director,
Head of LabTau, INSERM
Dr. Lafon earned his B.Sc. degree in Physics from University Blaise Pascal of Clermont Ferrand, France and University of Montreal, Quebec, in 1995, and his Ph.D. degree in Biomedical Engineering from University Claude Bernard of Lyon, France, in 1999. After developing interstitial HIFU probes during his Ph.D. study in INSERM Unit 281, Dr. Lafon joined for two years the Applied Physics Laboratory of the University of Washington, Seattle, as a postdoctoral research fellow. Dr. Lafon worked there on ultrasound induced hemostasis and the development of tissue mimicking phantoms for HIFU applications. Dr. Lafon was recruited by INSERM, Unit 556, in 2002 as a research scientist. He is now research director and head of LabTAU, INSERM Unit 1032. His recent research interests focus on modeling ultrasound wave propagation, development of ultrasonic therapeutic devices for thermal ablation or drug delivery and communication by ultrasound for medical applications. In July 2016 and for one year, Cyril Lafon joined the department of radiation oncology of the University of Virginia in Charlottesville (USA).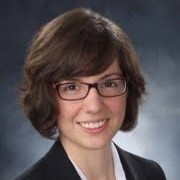 Secretary General, Term Through ISTU 2024
Dr. O'Reilly is a Scientist in Physical Sciences at Sunnybrook Research Institute in Toronto, and an Assistant Professor of Medical Biophysics at the University of Toronto. Her research interests include delivery, monitoring and control of bubble-mediated therapies in the CNS, with a recent focus on targeted drug delivery to the spinal cord, and the development of devices and methods for transvertebral focusing at clinical scale.

Treasurer, Term Through ISTU 2024
Allison H. Payne, PhD.
University of Utah
Dr. Payne is a mechanical engineer with expertise in thermal therapies; specifically magnetic resonance guided focused ultrasound. Her research contributes to the translation and dissemination of this exciting technology through the development of new hardware, advanced treatment planning and monitoring and assessment techniques. During the past 10 years, Dr. Payne has led the team that designed a breast-specific MRgFUS system that is currently in clinical trials in Europe for treating breast cancer. She has additional expertise in mechanical design, MR imaging, temperature measurement, acoustic radiation force imaging and acoustic modeling.
Board Members: Term through ISTU 2025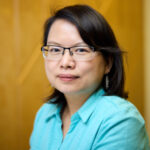 Hong Chen, Ph.D. – Academic Board Member
Dr. Chen is an Associate Professor in the Departments of Biomedical Engineering and Radiation Oncology at Washington University in St. Louis. She started her career in focused ultrasound research in 2002 when she was an undergraduate student in China. She has gained diverse expertise in the past 20 years, including ultrasound physics, bioeffects, imaging, and therapy. The mission of her research laboratory is to develop innovative focused ultrasound techniques for improving the lives of patients with brain diseases.

Francesco Prada, M.D. - Clinical Board Member
Dr. Prada is a neurosurgeon and Director of the Acoustic Neuro-Imaging and Therapy Lab (ANTY-Lab) at the Neurologic Institute C. Besta in Milan. He specializes in the use of ultrasound for imaging and therapy of the nervous system, from intra-operative guidance for tumor removal to US mediated post-operative treatments. He actively participates in clinical treatment and researches related to treatment of various brain disease, especially brain cancer, with focused ultrasound (BBB opening, sonodynamic therapy) and he is developing a system to perform transcranial ultrasound guided focused ultrasound procedure to perform US mediated treatments (USgtUS). He is Brain Program Advisor for the Focused Ultrasound Foundation.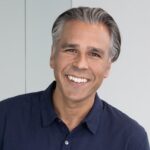 Arjun (JJ) Desai, M.D. - Industry Board Member
Dr. Desai leads the strategy for future platforms, luminary ecosystem development, clinical and economic data analytics and modeling, and Medical Advisory Board operational support at INSIGHTEC. Dr. Desai comes to INSIGHTEC from Johnson & Johnson Innovation, where he held the position of Vice President and Chief Operating Officer responsible for delivering on the goals and objectives across the global JLABS organization and the Center for Device Innovation. Dr. Desai completed his advanced medical training at Stanford University where he sits on both clinical and Biodesign faculty. He holds an MD from University of Miami Miller School of Medicine, and a B.S. in Economics from The University of Oklahoma.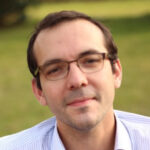 Benoit Larrat, Ph.D. - At-Large Board Member
Benoit Larrat, Ph.D. is a researcher at the French Commissariat à l'Energie Atomique et aux Energies Alternatives, Paris Saclay University. He belongs to NeuroSpin a high field MRI neuro-imaging research center. He has been active in therapeutic ultrasound since 2007 (44 publications, 3 patents, h-index 22). His research focused on MR guidance techniques (thermometry, acoustic radiation force imaging, MR based adaptive focusing of ultrasound beams), mainly for brain applications (cancer, Alzheimer's disease). He develops several transcranial MR guided FUS devices from preclinical (rodents, macaques) to clinical ones. He is involved in a large number of projects related to drug delivery after blood-brain barrier opening with a special interest in real time cavitation monitoring.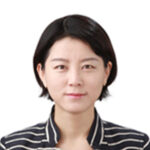 Eun-Joo Park, Ph.D. - At-Large Board Member
Dr. Park is a research professor at the Department of Radiology and Biomedical Research Institute at Seoul National University Hospital (SNUH) in Seoul, Korea. Her research is centered on the medical applications of focused ultrasound (FUS) including targeted drug delivery to the CNS, effective treatment of pancreatic cancer using FUS, enhanced cancer immunotherapy by FUS, sonodynamic therapy, and mechanical tissue stimulation/ablation. Besides being a researcher, she has been serving as a board member of the Korean Society for Therapeutic Ultrasound (KSTU).
Board Members: Term through ISTU 2024

Christian Coviello, Ph.D. - Industry Board Member
Dr. Christian Coviello is Co-Founder and Chief Technology Officer of OxSonics Therapeutics. He leads the development of OxSonics' proprietary system, SonoTran, designed to enhance anti-cancer drug delivery into solid tumors and which enters its first-in-human clinical trial in 2021. In this role, he leads a team that covers preclinical model development and analysis, hardware design including a novel multi-function probe and system, as well as proprietary software design. He has a special interest in applications and monitoring of cavitation-enhanced, focused ultrasound therapy, a subject in which he has authored or co-authored several papers and has granted and pending patents.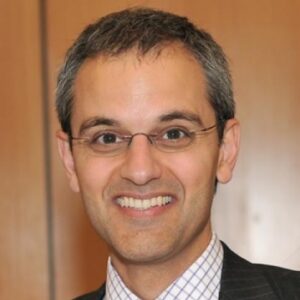 Pejman Ghanouni, M.D., Ph.D. - Clinical Board Member
Dr. Pejman Ghanouni is an Associate Professor of Radiology at Stanford University. His research and clinical work are concentrated on translation of focused ultrasound to clinical use. He uses MR guided focused ultrasound to treat patients with essential or Parkinson's tremor, bone and soft tissue tumors, uterine fibroids, and prostate cancer, having participated in clinical trials of MRgFUS for each of these indications. He currently co-leads trials applying MR guided focused ultrasound to the treatment of pancreatic cancer and epilepsy. Dr. Ghanouni directs Stanford's Minimally Invasive MR Interventional Center and co-directs the Stanford Focused Ultrasound Foundation Center of Excellence.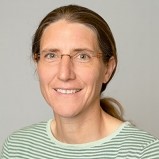 Viola Rieke, Ph.D. - Academic Board Member
Dr. Viola Rieke is an Associate Professor in Radiology and Imaging Sciences at the University of Utah. Her research is focused on MR imaging to guide and monitor focused ultrasound, and contributes to the translation of this exciting technology into the clinic through the development of new hardware, advanced treatment planning, monitoring, and assessment techniques. Dr. Rieke has extensive experience with clinical FUS treatments including fibroids, bone metastases, osteoid osteoma, desmoid tumors, and essential tremor. She currently has NIH funding to improve transcranial MRgFUS and investigate FUS ablation and neurostimulation to alleviate back pain.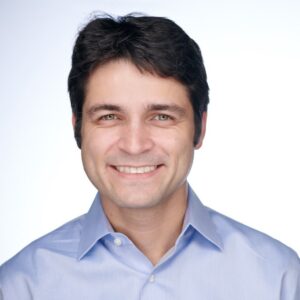 Mikhail Shapiro, Ph.D. - At-Large Board Member
Mikhail Shapiro, PhD is a Professor of Chemical Engineering, an Investigator of the Heritage Medical Research Institute, and director of the Center for Molecular and Cellular Medicine at the California Institute of Technology. The Shapiro laboratory develops biomolecular technologies allowing cells to be imaged and controlled inside the body using ultrasound to enable the study of biological function and the development of cell-based diagnostic and therapeutic agents.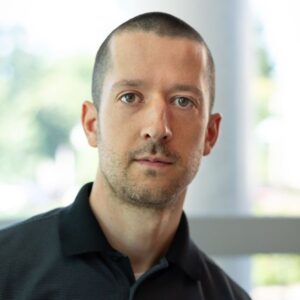 Eli Vlaisavljevich, Ph.D. – At-Large Board Member
Dr. Eli Vlaisavljevich is an Assistant Professor of Biomedical Engineering and Mechanics at Virginia Polytechnic Institute and State University. His research interests include focused ultrasound, non-invasive tissue ablation (HIFU, histotripsy), cavitation physics, nanoparticle-mediated histotripsy (NMH), biomaterials, tissue regeneration, cancer, non-invasive neuromodulation, and clinical translation. Prior to joining Virginia Tech, Dr. Vlaisavljevich conducted his graduate degrees in the Histotripsy Lab at the University of Michigan (2010-2015) and then spent two years working at HistoSonics (2015-2017) on the development of histotripsy for the treatment of liver cancer.
Board Members: Term through ISTU 2023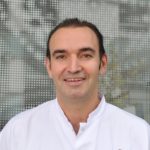 Gil Dubernard - Clinical Board Member
Dr. Gil Dubernard is a Professor of Claude Bernard Lyon 1 University (France). He is in charge of the obstetric and gynecologic department of Croix-Rousse University Hospital. He specializes in the diagnosis and surgical management of deep infiltrating endometriosis. He is interested in ultrasound guided FUS and started therapeutic ultrasound since 2014. He developed in collaboration with the LabTAU (INSERM 1032) a protocol to treat rectal endometriosis by HIFU. Clinical and scientific studies will start on the same thematic in 2020 and several projects are currently being discussed in obstetric and breast disease.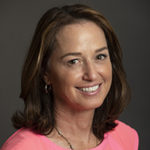 Suzanne LeBlang - At-Large Board Member 
Dr. Suzanne LeBlang is a neuroradiologist and Director of Clinical Relationships at the Focused Ultrasound Foundation where she fosters collaborations among existing and new focused ultrasound physicians, researchers, and manufacturers. She interfaces with the medical and surgical societies at various meetings in order to update the Foundation staff and suggest potential translational and clinical projects. Her prior position at the Focused Ultrasound Foundation was the co- Chief Medical Officer.  She has performed hundreds of FUS procedures including the first commercial focused ultrasound treatment after FDA approval in 2004.  As an Affiliate Associate Professor at the University of Miami Miller School of Medicine, she was the Director of the 3rd year MD/MPH Radiology Clerkship.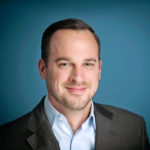 Kyle Morrison - Industry Board Member 
As the President of Sonic Concepts, Kyle is focused on driving the development of innovative ultrasonic solutions used in the medical, biotechnology, and industrial markets.  He leads Sonic Concepts' multi-disciplinary engineering teams that focus on ultrasonic transducers, drive electronics, and software.  He thrives in collaborating with the FUS community to provide guidance and offer premium solutions necessary to the field's ongoing progress.  Kyle holds a BSMET and MS in Medical Engineering from the University of Washington and has published several papers on ultrasound technologies.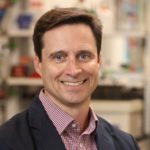 Richard J. Price, PhD - Academic Board Member
Dr. Price is Professor of Biomedical Engineering and Radiology & Medical Imaging at the University of Virginia. He is also Research Director of the UVa Focused Ultrasound Center. Much of his research centers on the use of microbubble activation with focused ultrasound to open the blood-brain barrier for effective nanoparticle delivery, with recent studies aimed at treating brain tumors and reversing neurodegeneration in Parkinson's Disease. Dr. Price is also studying how focused ultrasound can synergize with various immunotherapeutic approaches, with investigations in this area supporting clinical trials for multiple cancer indications at the University of Virginia.
Ex Officio Active Board Members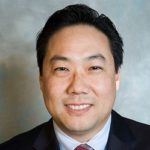 Joo Ha Hwang, M.D., PhD., Past President, Term Through ISTU 2024
Professor of Medicine
Division of Gastroenterology and Hepatology
Stanford University
Dr. Hwang specializes in early detection of gastrointestinal malignancies including esophageal cancer, gastric (stomach) cancer, pancreatic cancer, bile duct cancer and colon cancer. In addition to his clinical activities, Dr. Hwang is interested in medical device innovation. Dr. Hwang actively participates in research related to treatment of pancreatic cancer with focused ultrasound. He currently has NIH funding to investigate the use of focused ultrasound for enhancing drug delivery to pancreatic tumors. He is the current president of the International Society for Therapeutic Ultrasound (ISTU).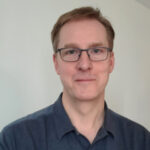 David Goertz, Ph.D., Co-Organizer, ISTU 2022, Term Through ISTU 2025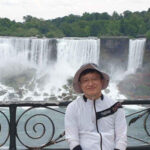 Jae-Young Lee, Co-Organizer, ISTU 2021, Term Through ISTU 2024
Ex Officio Members
Joan Vidal-Jové, M.D., Ph.D., Organizer, ISTU 2019, Term Through ISTU 2022
Chrit Moonen, Organizer, ISTU 2015
Kim Butts-Pauly, Organizer, ISTU 2014
Guofeng Shen, Organizer, ISTU 2013
Stephen Meairs, Organizer, ISTU 2012
Elisa Konofagou, Co-Organizer, ISTU 2011
Robert Muratore, Co-Organizer, ISTU 2011
ISTU Executive Director
Shelly Reid