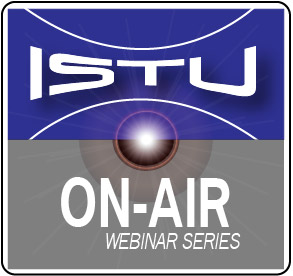 Our February 23, 2023 webinar was a special session focused on Immune Therapy and Therapeutic Ultrasound.
This unique session of the Webinar Series was dedicated to "Rising Scientists in Therapeutic Ultrasound". This session provided postdocs and early career scientists (Asst Prof.) a platform to share their work. This session featured three speakers and their individual lectures with Q & A.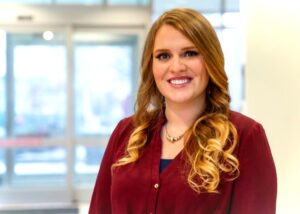 Alissa Hendricks-Wenger, Ph.D.
Second Year Medical Student at LMU-DCOM Knoxville
Talk Title: Immune Response to Histotripsy Ablation of Pancreatic Cancer
Dr. Hendricks-Wenger is a current second year medical student at Lincoln Memorial University – DCOM. Her research interests include tumor ablation, immunology, animal models, and focused ultrasound. Prior to starting medical school, Dr. Hendricks-Wenger completed her undergraduate degree at the University of Texas in Arlington in biomedical engineering. Afterwards, she attended Virginia Tech to earn PhD in Translational Biology, Medicine and Health. While at VT, she focused on a range of pre-clinical and veterinary clinical research projects focused on tumor ablation therapies and their oncological and immunological effects.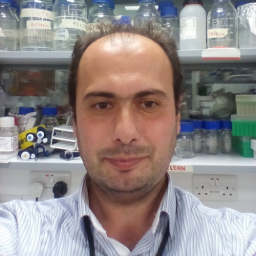 Petros Mouratidis
Career Development Fellow, Institute of Cancer Research, Sutton, Surrey, UK
Talk Title: Combining Immunotherapy and Therapeutic Ultrasound to Treat Cancer
Dr. Petros Mouratidis received his PhD in cancer cell biology from St. George's Hospital Medical School University of London, where he investigated the cytotoxic effects of small molecules including thalidomide and vitamin analogues in pancreatic cancer. In 2013 he was recruited in the group of Prof Gail ter Haar to work on the biological effects of focused ultrasound on cancer. He investigated the activation of apoptosis and autophagy and has demonstrated that hyperthermia synergises with HSP90 inhibition to kill colon cancer cells. He contributed to the development of a biologically relevant "ultrasound dose" by showing that Arrhenius equations can predict the cell cytotoxic effects of high temperature rapid heating. Petros's most recent focus has been the investigation of the immunological effects of focused ultrasound in in vivo pancreatic cancer models.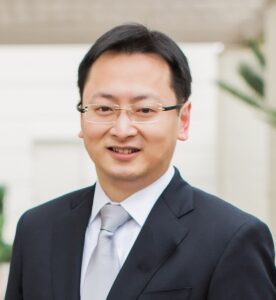 Wen Jiang
Assistant Professor, Department of Radiation Oncology, Division of Radiation Oncology, The University of Texas MD Anderson Cancer Center, Houston, TX
Talk Title: Cancer Immunotherapy Based on Image-guided STING Activation by Nucleotide Nanocomplex-decorated Ultrasound Microbubbles
Dr. Wen Jiang is an Assistant Professor of Radiation Oncology at University of Texas MD Anderson Cancer Center. He received his Ph.D. in Biomedical Engineering at the University of Toronto and M.D. from Stanford School of Medicine. He completed his residency training in Radiation Oncology at MD Anderson Cancer in 2018 and was recruited to UT Southwestern as a tenure-track Assistant Professor of Radiation Oncology and a CPRIT Scholar. He joined MD Anderson as a faculty early in 2021 where his clinical focus is on the treatment of primary and metastatic CNS tumors. As a physician scientist, Dr. Jiang's laboratory research aims to identify ways to promote innate immunity as a new strategy to eliminate cancer. As the principal investigator, Dr. Jiang's research is supported by multiple grant funding from the NCI, NINDS, DOD, CPRIT, American Cancer Society and Susan Komen Foundation.
About the Moderator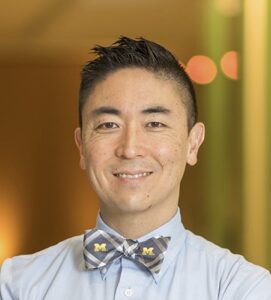 Clifford S. Cho is the C. Gardner Child Professor and Vice Chair of Surgery at the University of Michigan Medical School. His clinical practice focuses on the surgical management of liver, pancreas and gastrointestinal cancers, and he is the co-Principal Investigator of the Hope4Liver multicenter clinical trial of histotripsy liver tumor ablation. He is the Principal Investigator of a VA-funded cancer immunotherapy laboratory that is focused on understanding mechanisms of cancer immunogenic cell death and anti-cancer immune responses. His laboratory has a particular interest in the immunotherapeutic potential of histotripsy non-thermal focused ultrasound ablation.