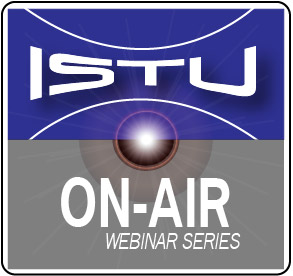 Our March 16, 2023 webinar featured Professor Zhen Xu from the University of Michigan presenting:
"Histotripsy Cancer Treatment: The Road from Bench to Bedside"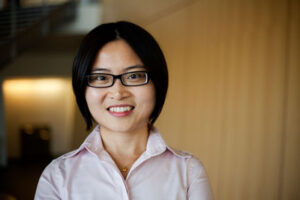 About the Professor
Zhen Xu is a Professor of Biomedical Engineering at the University of Michigan. Her research focuses on ultrasound therapy, particularly the applications of histotripsy for noninvasive surgeries. She is a pioneer and leader of histotripsy, a non-invasive mechanical therapeutic ultrasound technology based on cavitation. She has developed histotripsy for cancer, neurological, and cardiovascular applications. Her work in histotripsy cancer treatment has led to international multi-center clinical trials of histotripsy in patients with liver tumors. She will talk about her journey of inventing histotripsy and bringing the technology from bench to clinic.
She received the IEEE Ultrasonics, Ferroelectrics, and Frequency Control (UFFC) Outstanding Paper Award in 2006; National Institute of Health (NIH) New Investigator Award at the First National Institute of Biomedical Imaging and Bioengineering (NIBIB) Edward C. Nagy New Investigator Symposium in 2011, The Frederic Lizzi Early Career Award from The International Society of Therapeutic Ultrasound (ISTU) in 2015, the Fellow of American Institute of Medicine and Bioengineering in 2019, and The Lockhart Memorial Prize for Cancer Research in 2020. She is an associate editor for IEEE Transactions on UFFC and Frontiers in Biomedical Engineering, Vice President of IEEE Ultrasonics, and an elected board member of ISTU. She is a principal investigator of grants funded by National Institute of Health, Office of Navy Research, American Cancer Association, and Focused Ultrasound Foundation. She is also a co-founder of HistoSonics, a company currently developing histotripsy for oncological applications.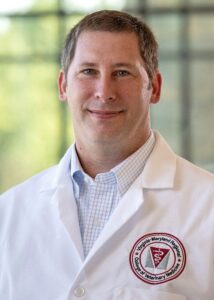 About the Moderator
This session was moderated by Irving Coy Allen, PhD, MBA, MS, from the Department of Biomedical Sciences and Pathobiology, VA-MD College of Veterinary Medicine, Virginia Tech.
Dr. Coy Allen, PhD is an Associate Professor at Virginia Tech at the Virginia Maryland College of Veterinary Medicine and the Virginia Tech Carilion School of Medicine in the Department of Biomedical Sciences. His research focuses on cancer immunotherapy and tumor immunology. The changes in the local microenvironment and induction of a systemic anti-tumor immune response following tumor ablation therapy is of special interest to his research program. This includes exploring the local and systemic effects of histotripsy, the optimization of this highly unique ablation modality in cancer therapy, and co-therapeutic applications. Complementing his immunology interests, Coy is also an expert in animal models and routinely collaborates with engineers, veterinarians, and clinicians in moving their discoveries from bench-to kennel-to bedside.
He has received several academic and professional awards, including the 2014 Chambers-eBioscience Memorial Award from the American Association of Immunologists for contributions to the field and the Virginia Tech Outstanding Mentor Award for his graduate student mentorship. He currently serves as a Section Editor for the Journal of Immunology and Deputy Editor for the Journal of Leukocyte Biology. Coy is a principal investigator of multiple grants funded by the National Institute of Health and the Focused Ultrasound Foundation related to his work with tumor ablation modalities and cancer immunology.