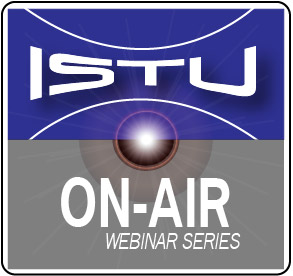 CALL FOR ABSTRACTS - DUE JULY 15th
"RISING SCIENTISTS IN THERAPEUTIC ULTRASOUND" webinar October 26th, 2023
Topic:  Innovative Strategies with Therapeutic Ultrasound
The ISTU educational committee is working diligently to present a variety of topics during the 2023 webinar series and to ensure diverse representation.  Included in this goal are new efforts to promote young researchers and showcase their knowledge while assisting in networking and career development.
Our next "Rising Scientists in Therapeutic Ultrasound" webinar on October 26th, 2023 will provide postdocs and early career scientists (Asst Prof.) a platform to share their work. This webinar will host 3 speakers allocated 10 min each with a 5-minute Q and A.
We are inviting post docs and Assistant Professors to submit a 200 word abstract by July 15th.  The material can include published or unpublished data. Members and non-members may apply. The ISTU education committee will vote and select the 3 best abstracts to present at the October 26th webinar. Winners will be notified by August 1st, 2023.  Please send abstracts (200 words excluding title and authors/affiliations) including an introduction, materials and methods, results, and conclusion to:
We look forward to introducing this new platform to our rising scientific community and hope everyone will support these efforts by either applying for a slot in the webinar and/or attending the sessions.