ISTU is proud to have the support of our Industry Partner for the June 25, 2020 ISTU On-Air Webinar Session.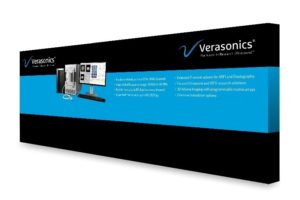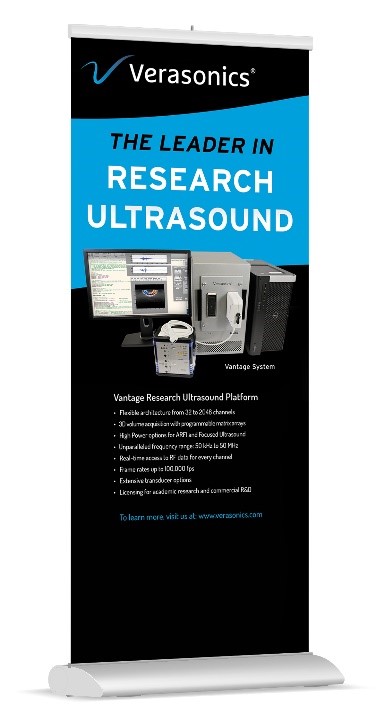 Researchers in 34 countries routinely use the unparalleled flexibility of the Vantage platform to advance the art and science of ultrasound through their own research efforts.
Every Vantage System can be upgraded to any configuration to protect your investment and encompass additional research options. Verasonics' Vantage Systems are the ideal solution for ultrasound-driven research and development in biomedical, materials science, earth sciences, and the physics of acoustics and ultrasonics.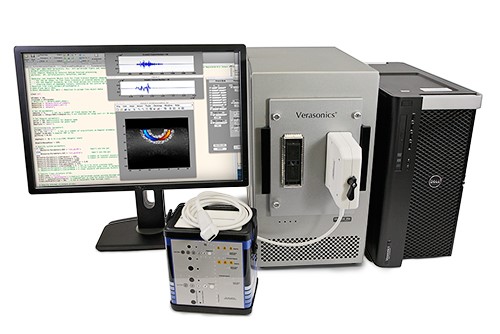 The Most Flexible
Technology for 
Research Ultrasound
With more channel options, a wider frequency range, multi-channel arbitrary waveform generation capability, 14-bit A/D conversion, direct access to raw ultrasound data, and greater control, flexibility and speed than other research products, the Vantage systems are incredibly powerful tools for research and development in all applications of ultrasound and ultrasonics.
Vantage Systems are available in Three Transmit Power Configurations  that provide a broad range of options for focused ultrasound applications within the same system.
Conventional Imaging Pulses

Extended Transmit

HIFU

Maximum Average Power

Up to 10 W

Up to 50 W

1200 W

Pulse Length Range

Up to a few microseconds (µs)

Up to a few milliseconds (ms)

Up to a few seconds (s)

Applications

Basic Imaging

B-mode

Doppler

Ultrafast (Plane Wave)

NDT / NDE

Coded Excitation

Shear Wave Elastography

ARFI

Moderate Heating

Drug Delivery

BBB Opening

Guided Wave NDT

Ablative Heating

Boiling Histotripsy

Cavitation
PRODUCT NEWS
Over the last few years, Focused Ultrasound (FUS), a non-invasive therapeutic technology, has gained substantial momentum following the approval of multiple new indications. The potential utility of FUS shows promise across a variety of clinical areas including cardiology, endocrinology, musculoskeletal medicine, neurology, oncology, urology, and women's health. The use of ultrasound-guided FUS (USgFUS) is expanding due to its real-time feedback, flexibility and lower cost.  As this field has advanced, the needs of researchers have changed. At Verasonics, we continue to expand our portfolio to address the evolving needs in FUS research and product development.
In collaboration with Sonic Concepts, we are excited to announce the expansion of our HIFUPlex offering with the introduction of an integrated solution for both large and small animal USgFUS research. The HIFUPlex™ PLUS turn-key approach provides researchers with solutions that offer precise alignment and positioning of the transducers for 3D planning, guidance, therapy delivery, and monitoring in a single system.
We will be holding a series of webinars this summer to demonstrate the key features of the HIFUPlex™ PLUS 1000 and 3000 solutions.
Verasonics continues to pioneer new methods of acquiring volume datasets with high-channel-count techniques (using multiple Vantage 256™ systems) and multiplexed acquisition (using a single Vantage 256 system).  The latter approach, using the UTA 1024-MUX with a single Vantage 256 system, allows researchers to obtain images with identical resolution as compared to multiple Vantage 256 systems by trading off acquisition speed using multiple apertures. In particular, Verasonics' MUX switch topology permits using random-sparse-aperture approaches in which each acquisition leads to a useful image. The use of complementary random apertures and synthetic acquisitions allow the user to find a compromise between frame rate and image quality that suits their application.

Watch Video Examples To Learn More About Software Tools Available on Your Vantage System
Arbitrary Waveform Tool
Shear Wave Visualization Tool
Event Analysis Tool, and more
VIEW VANTAGE SCIENTIFIC ARTICLES
Verasonics' research ultrasound products provide the platform and tools for many kinds of ultrasonic and acoustic research and development.